PEP (Post-Exposure Prophylaxis) or emergency HIV prevention treatment
This is an emergency triple-combination treatment used to protect against HIV. It can be prescribed by a doctor who considers it necessary following the risk of infection through unprotected sex or a split condom, for example.
When this treatment is given in optimal conditions, it reduces the risk of HIV infection but cannot protect the individual against other sexually-transmitted infections (syphilis, gonorrhoea, chlamydia, hepatitis, HPV, etc.)
The treatment, which costs approximately 1,500 CHF, is covered by basic health insurance policies provided by LAMal insurers.
But Aspasie or Groupe Sida Genève can provide it for CHF 250.
For any further information, you can contact Aspasie or Groupe Sida Genève.
When to begin treatment
The earlier the treatment begins, the more effective it is; it should therefore begin as quickly as possible after the point of possible infection, so during the first few hours or up to a maximum of 48 hours after the risk was incurred.
During the week call the Groupe Sida Geneva (078 217 32 07 de 9h à 17h) or Aspasie. During the weekend go to the emergency room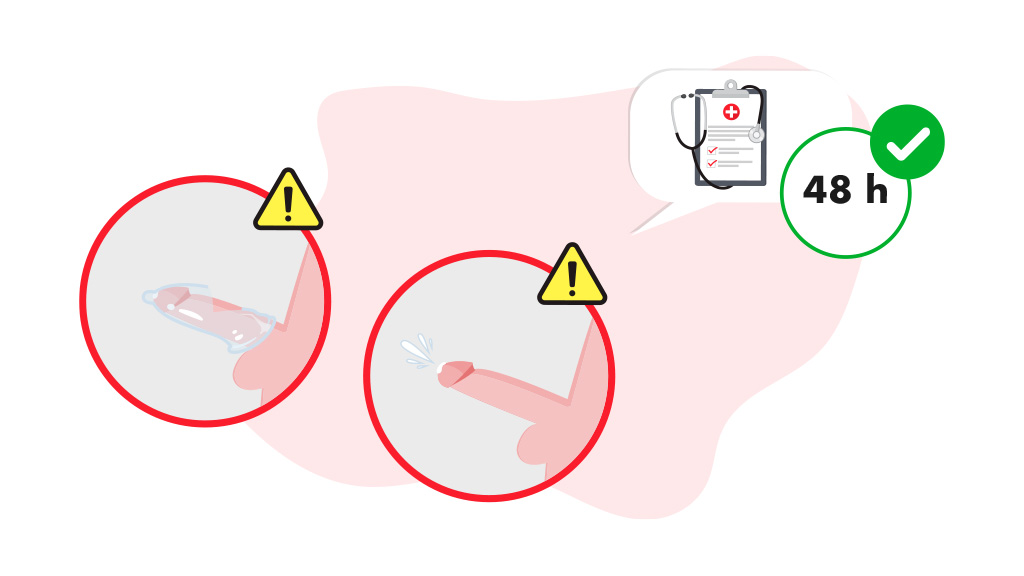 In what circumstances can PEP be given?
Following unprotected sex with vaginal or anal penetration
When a condom has split
After receptive oral sex with ejaculation
Where a partner is HIV-positive and has either an unknown or detectable level of virus in the blood and belongs to a group at high risk of HIV infection (man who has sex with other men, person originating from Sub-Saharan Africa, individual who uses intravenous drugs)
Where is the treatment available?
You can seek PEP treatment at the accident and emergency department of your nearest hospital.
HIV/AIDS clinic
Hôpitaux Universitaires de Genève
Rue Gabrielle-Perret-Gentil 4
1205 Geneva
Monday to Friday from 9.30 a.m. to 5.30 p.m.
Accident and Emergency department – Hôpitaux Universitaires de Genève
Rue Gabrielle-Perret-Gentil 4
1205 Geneva
Weekdays after 6 p.m. and weekends.
Duration of treatment
This is an intensive course of treatment that must be taken for four weeks. It includes follow-up care and regular blood tests for a period of three months.
Back to home page
Rights and obligations

Health

Fundamental rules of sex work